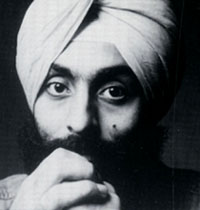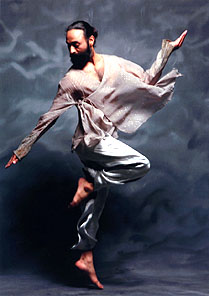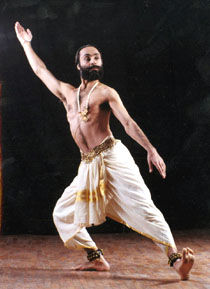 Navtej Johar is a Bharatanatyam exponent and a choreographer, whose work is unique in that it freely traverses between the traditional and the avant-garde.

Performer : Trained in Bharatanatyam at Rukmini Arundale's, Kalakshetra, at Chennai, and with Leela Samson at the Shriram Bharatiya Kala Kendra, New Delhi, he later studied at the Department of Performance Studies, New York University. Johar has performed at prestigious venues all over the world and has done extensive work with several prominent international companies and choreographers, including The Bill T. Jones/Arnie Zane Co., The Chandralekha Group, Leela Samson's, Peter Sparling, Yoshiko Chuma, Alan Lommasson, John Shack, Justin McCarthy, Janet Lilly, Keith Khan, Muzaffar Ali, Anna Birch and the New York City Opera. He has collaborated with composers Stephen Rush, Shubha Mudgal, as well as installation artist Sheeba Chachi; and has also acted in films by Deepa Mehta and Sabiha Sumar.

Choreographer: Johar is recognized as a cutting edge choreographer whose work is sensitive, compelling, witty and layered. His work includes solo and ensemble works. Apart from classical Bharatanatyam it includes contemporary performance pieces, street-theatre, performance-installations, site-specific events, musicals and spectacles. A recipient of the Times of India Fellowship, 1995, and the Charles Wallace Fellowship, 1999, Johar was the performance director of the Commonwealth Parade, for the Queen's Golden Jubilee Celebrations, at London, in June 2002.

Yoga Exponent: A long time student and practitioner of yoga, Johar trained in Patanjali yoga at the Krishnamacharya Yoga Mandiram, Chennai, under the guidance of Sri T.K.V . Desikachar. A yoga teacher since 1985, Johar's approach is fluid and adaptable as he freely merges asana, pranayama, visualization, mediation and Vedic chanting.

In 2004, Johar started the Abhyas Trust: a non profit organization dedicated to yoga, dance, urban design and the care of stray animals. He divides his time between the U.S.A. and India and is available for yoga and dance workshops, performances, lectures, and choreography assignments.